DEDECATED TESTING TEAM
Dot.H 's proprietary approach allows us to develop an optimal team structure that suits clients' needs.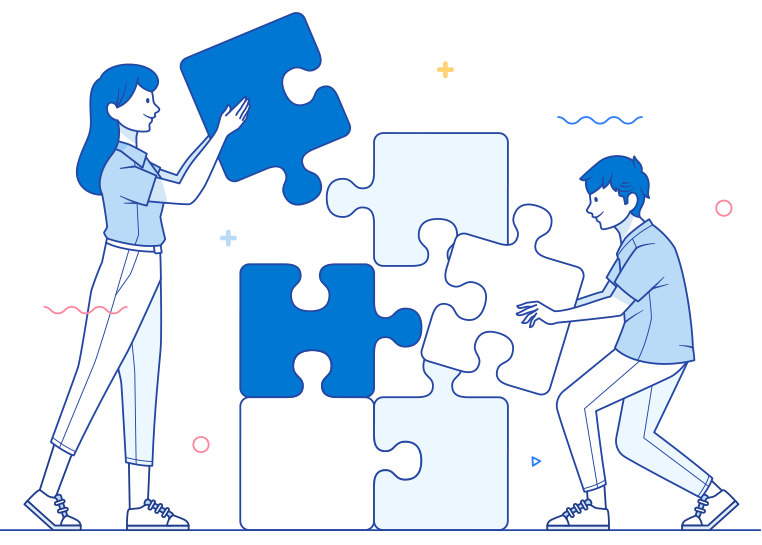 Why Dot.H Software QA?
8 good reasons to choose our dedicated team
For over a decade, we've been polishing our process to provide you with the most qualified and competent Software QA staff. doth.H 's proprietary approach allows us to develop an optimal team structure that suits clients' needs.
Our dedicated teams are flexibly adjusting to any required cooperation scenario. We can contribute to your success through remote, on-site presence at your office or mixed engagement.
To comply with the customers' in-house set of policies, we can ensure that the whole dedicated team or some members are working from home (WFH) out of the doth.H offices to ensure that their business needs will be met in cases of global disease outbreaks.
Skilled professionals working just for you.
Ability to select, manage and control team members for your project.
Direct access to each team member.
Flexible contract terms.
A higher level of project security control, IP rights protection, and confidentiality.
Negotiable cost depending on your requirements.
No start-up or maintenance costs or taxes.
Direct contact.
What We Offer
We are constantly perfecting our professional skills in order
to deliver value in the long run.

Quick Start
Fast team ramp-up
Only relevant candidates
Interview upon request

Smooth Integration
Continuous synchronization
Team efforts optimization
Efficient task prioritization
Smart resource management

Team Flexibility
Ability to quickly scale the team
A pool of 800+ talents

Proven Approach
Workflow transparency
Proven bug tracking & project management tools
Access to internal tools Integration with client environment

Process Maturity
We combine advantages of all methodologies
Focus on the controllable process
We are driven by ISTQB best practices
IP Security
Strict information confidentiality
Dot.H web app testing package
for your seamless application performance
You
Demand recognition
Scope definition
Dot.H
Demand recognition
Scope definition
You
Candidate approval
Knowledge transfer
Dot.H
Core team setup
Knowledge acquisition
Environment setup
Methodology adjustment
You
Acceptance of deliverables
KPI control
Dot.H
Reporting on project progress
Team adjustment
Performance optimization
Knowledge accumulation
We can become an integral part of your development team at any stage of the software development life cycle.
ANALYSIS AND DESIGN
Requirements testing
Project timeline review
Project testing plan
Test scenarios
DEVELOPMENT
System testing
Integration testing
Performance testing
UX testing
Bug fixing cycle
DEPLOYMENT AND DELIVERY
Smoke tests
User acceptance testing
Upgrade or migration testing
Final testing report
MAINTENANCE AND SUPPORT
Regression testing
Test plan updates
Automated script updates